We're down visiting Ana Lisa's parents–our first trip to Virginia since before Javid was born. Last year at this time we were just beginning to be conscious of how much our lifestyle was changing, as we fearfully ventured all of 40 minutes outside of Philadelphia to my parents' house for Thanksgiving, before rushing back to city and hospital.
It's strange and lovely to be here after such a long absence. The trees still have their colors, though not for long with the cold snap that whipped in last night. Twenty degrees this morning! And this after biking in shorts and a t-shirt on Thursday, trying to at least not embarrass myself next to my father-in law, the cycling machine…
It's been a weekend pleasing to many senses: the textures and flavorings of too much good food, ducking in and around stacks of books at the book fair, a drive through the hills to see my cousin Marta's new farm. Devouring a Breakfast Grinder chock full of "love burger" at The Little Grill–which I have never once visited without wishing for a second stomach like a cow. Another puzzle. Playing and reminiscing about a game of spoons with a certain friend some years back who was equal parts crazy pregnant and crazy competitive. Katie Gingerich, you may never know how close your mother came to jabbing you–all unknowing floating there in her womb–with a utensil!
Speaking of wombs, a year ago Ana Lisa's was still healing from getting sliced open. I was flushed with victory from setting up an actual guestbook on Javid's website … with more than a little help from cousin-in-law Michele. And our little boy had already sampled his first breast milk, been given his first kangaroo care, and was just about to take his first ride in an ambulance.
Can these two years really be from the same lifetime? The subtle dissonance creeps in so unexpectedly at times, like yesterday when I was happily working away at the puzzle, tapping and humming to the Brazilian beat of Paul Simon's The Rhythm of the Saints, and suddenly realized I was crying. What? And then of course it sinks in that the song playing is "Born At The Right Time."
Never been lonely
Never been lied to
Never had to scuffle in fear
Nothing denied to
Born at the instant
The church bells chime
The whole world whispers
Born at the right time
It's a song I can't hear anymore without detouring through memories of another little boy who we wish could have been born just a little bit later.
So at this time of giving thanks, we are of course also sad and pine for who and what we've lost.
Yet as we continue to wander pathways still wreathed with regrets, we find that even those things and people linked inextricably to our memories of him take us up, toss us back, and twirl our hearts around in delight. We are filled again with the wonder of all those who stepped into our lives in the last year, with whispers and songs and embraces and meals dropped off at our door. With sly smiles, strong shoulders and fiercely defiant love.
Today is the birthday of someone who loved our son dearly. Alongside Javid's other wonderful caregivers, she kept him growing and thriving and our hearts lighter than we might ever have imagined through the months of his hospitalization and the pain of his death.
If in the course of your holiday weekend you happen to be checking the blog, please join us in wafting warm birthday wishes and thanks to Nurse Jill.
Happy birthday Jilly. We're glad you were born at the right time to be part of our lives and Javid's.
(And no, you're not getting through another year without getting this photo posted on the Web.)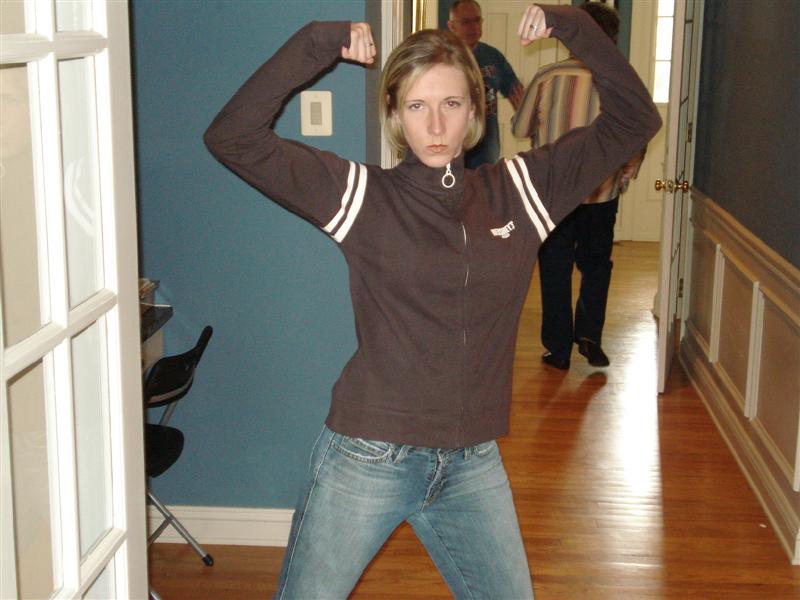 ---
---